Shown in Ludicity a group exhibition curated by Puer Parasitus at The Exhibition Space Q, August 2020
LUDICITY
is a term coined by Copenhagen based curator and artist Sofi Winthe Foge, July 2020.
LUDICITY
: a space in which our fantasies and realities co-exsist.
A group exhibition in The Exhibition Space Q will rise as a myth through the looking glass.
What happens when an egg hatches twice?
The opportunity, the change, the unity lays in the suggestive
And the realm within
the non-real and hyper real
navigating the abyss
Through phases of determination and insecurity
There's a void to avoid. Pain rerouted
when mothers form a defence will the rest follow?
Participating artists: Alex Valijani, Dian Joy, Veronika Vidø, Sofi Winthe Foge, Hanaan & Halima, Klara Utke Acs, Nadia Tehran, Ulrik Vincent and Countess Malaise
Photos by: Simon Persson ©
Javier is a Chilean-Swedish artist whose process is mainly based on multidisciplinary studies in the decoding of social or political structures. They work with painting in the expanded field and sculptural installation. Their works demonstrate a deconstructive approach to moral subjects of cultural heritage, personal belongings and spirituality.
A notion of statelessness is being organised through the use of language and materiality altered into oil paintings. French working titles, customised garments and found objects are the key components within the individual images. They are drawing connections to heterogeneous conceptions of acts made by military coups, integration and industrialisation.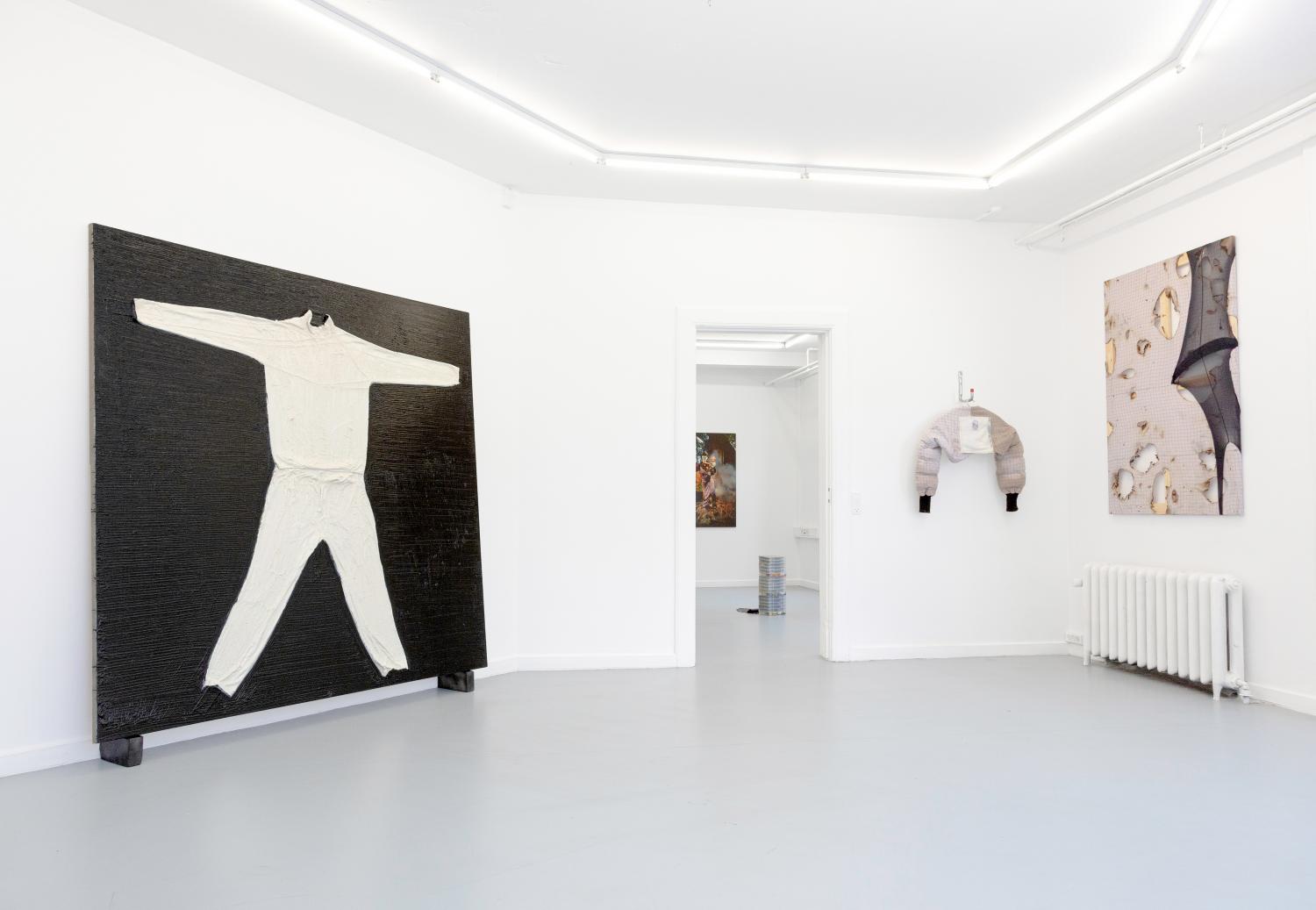 Installation view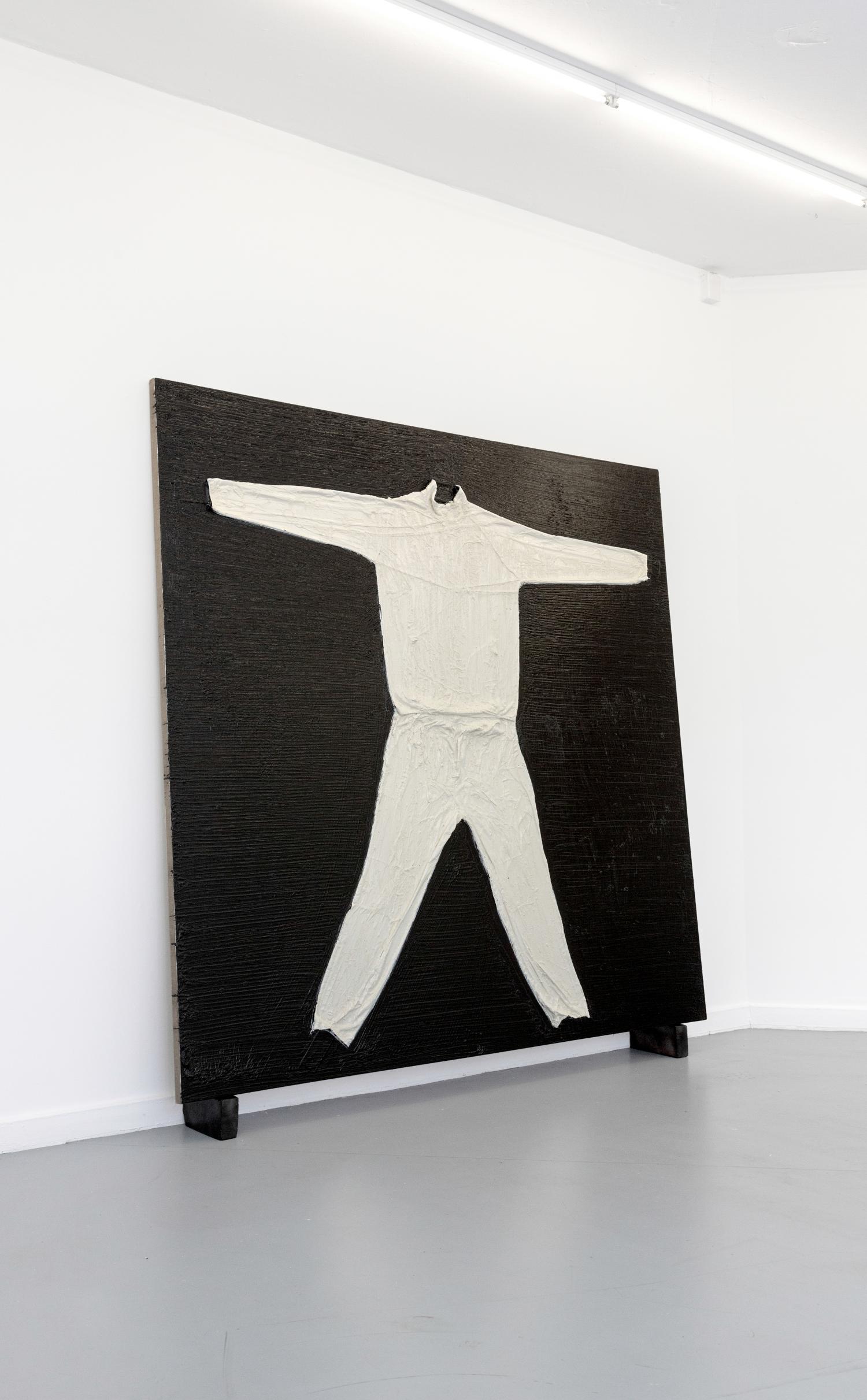 Installation view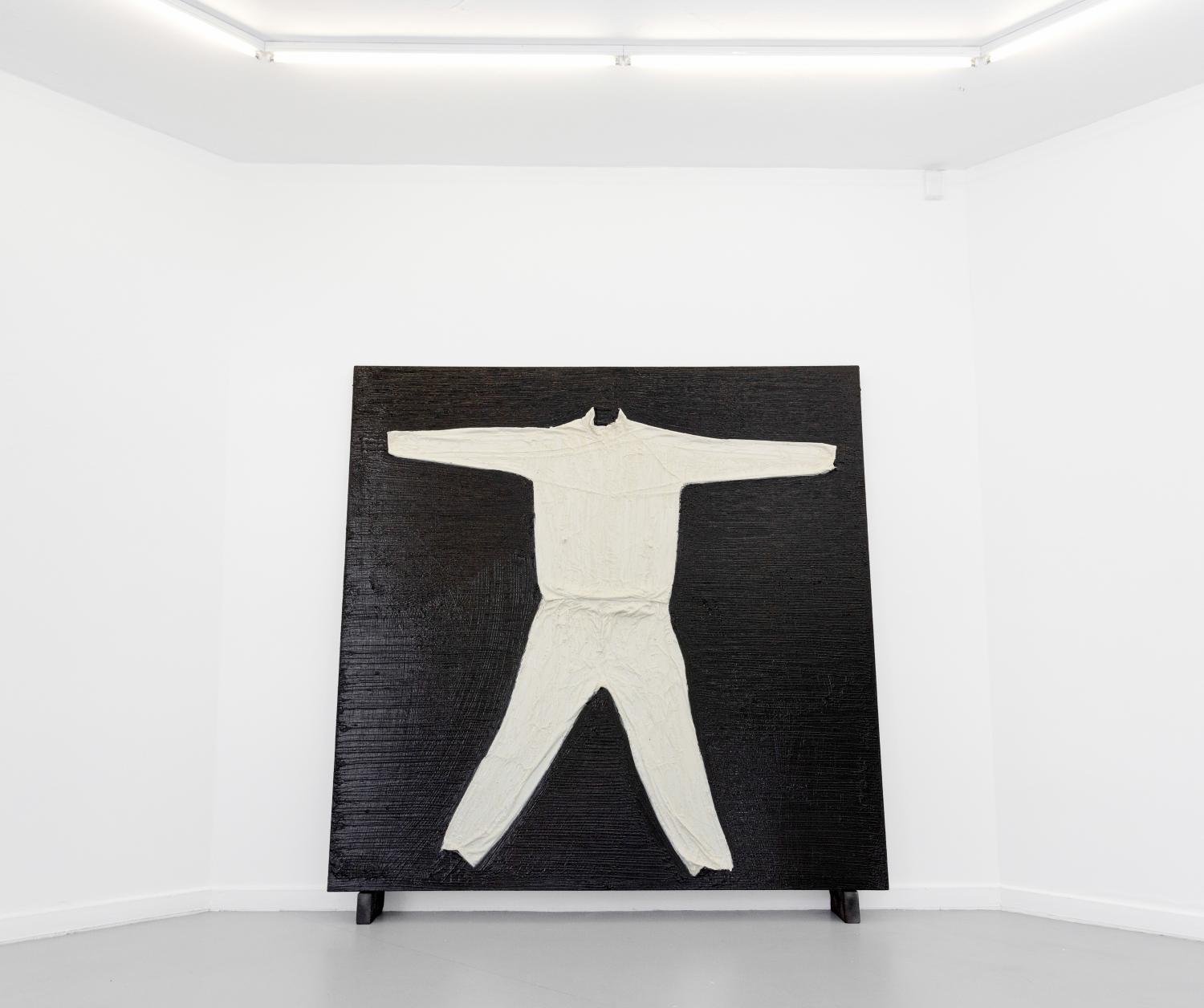 COUP D'ÉTAT
, Tracksuit and oil on linen canvas, 200x200cm, 2020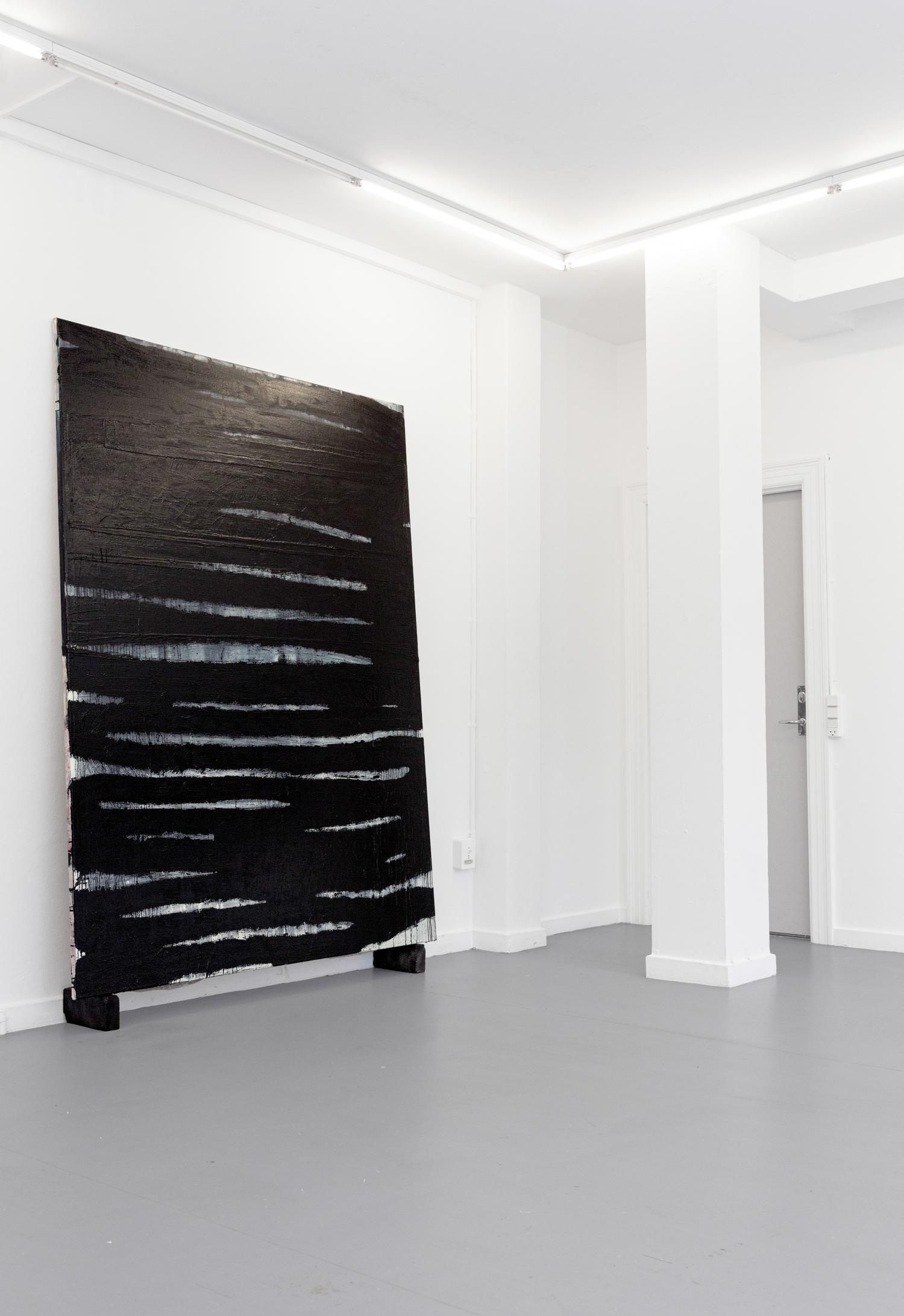 Installation view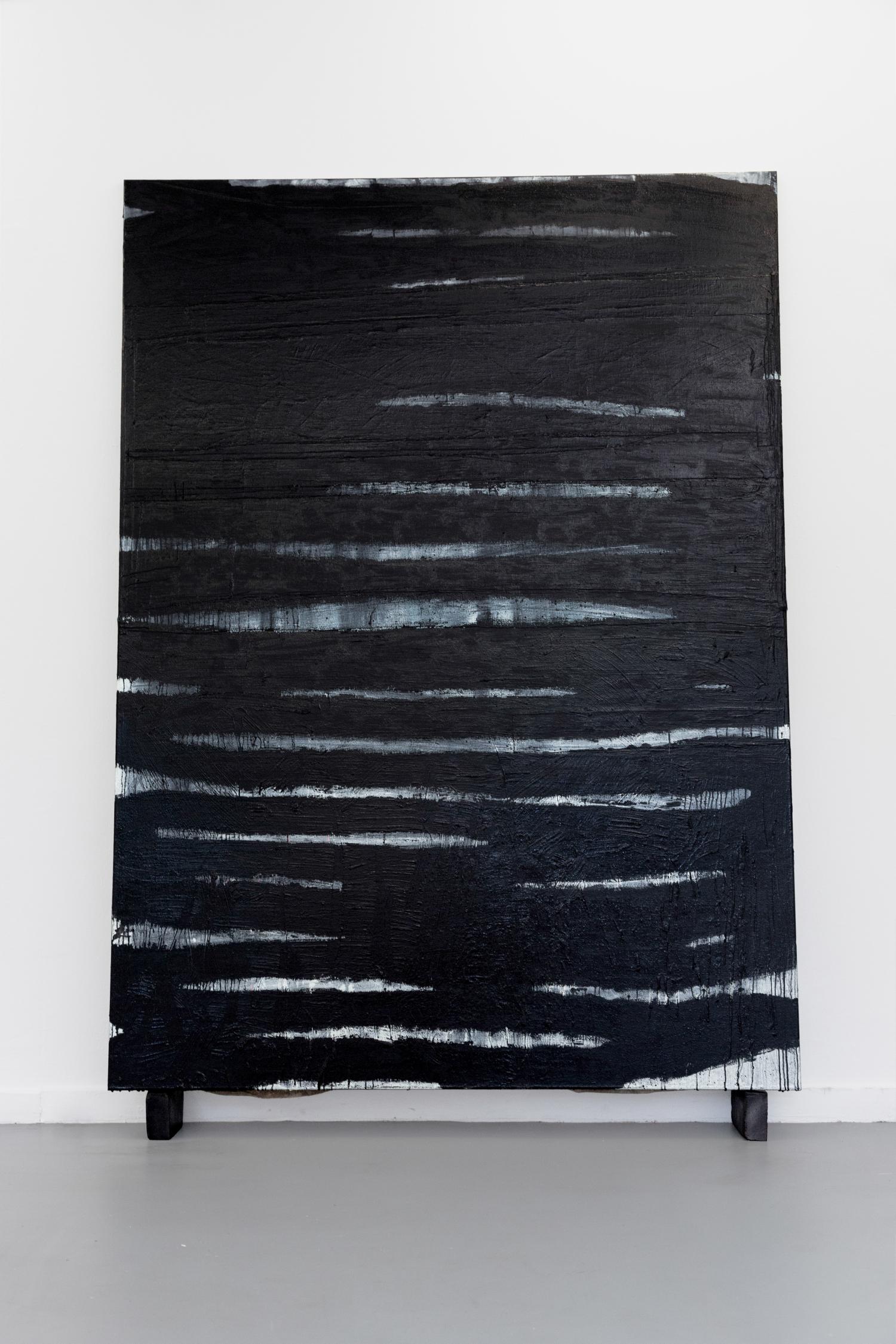 L'INTÉGRATION
, Oil on linen canvas, 220x160cm, 2020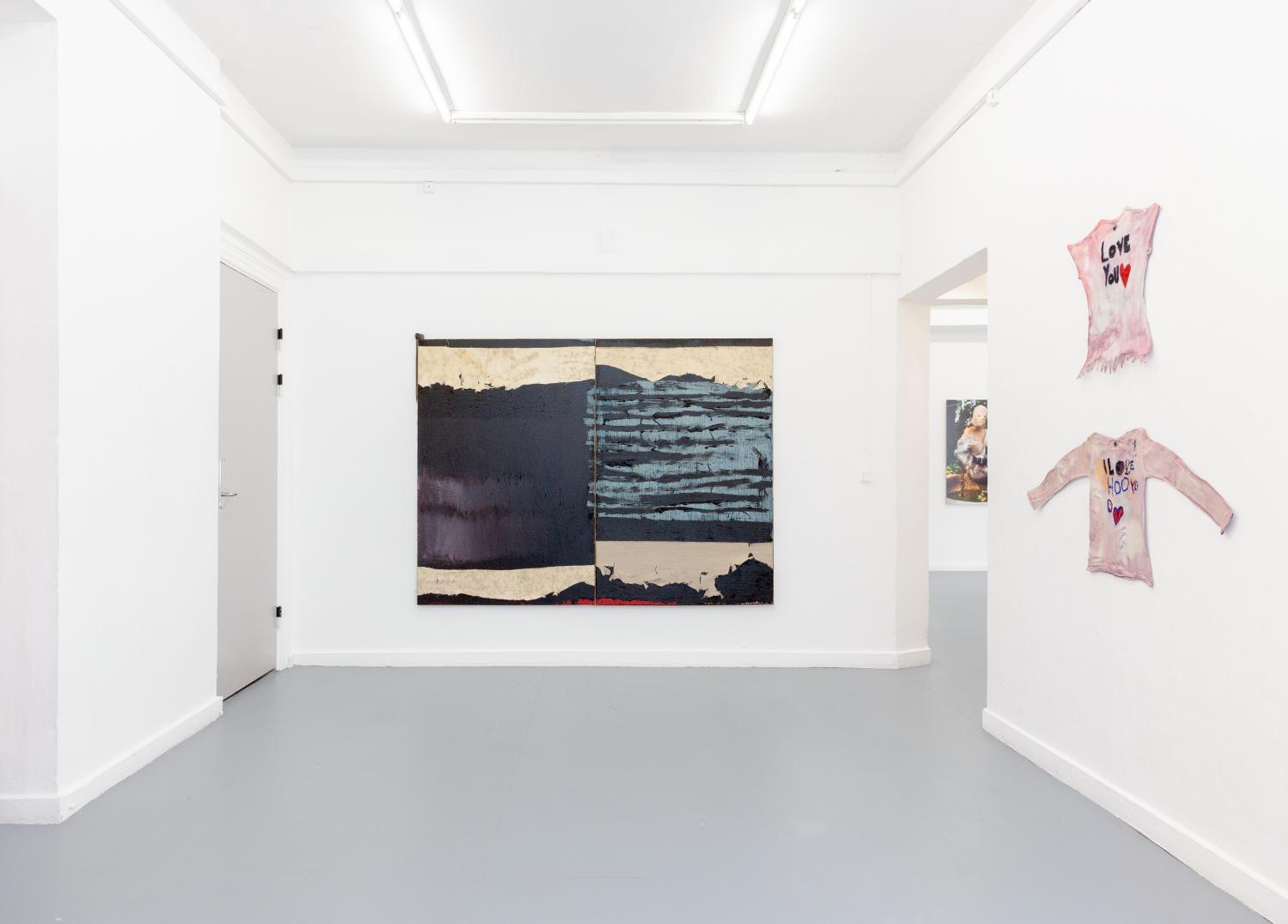 Installation view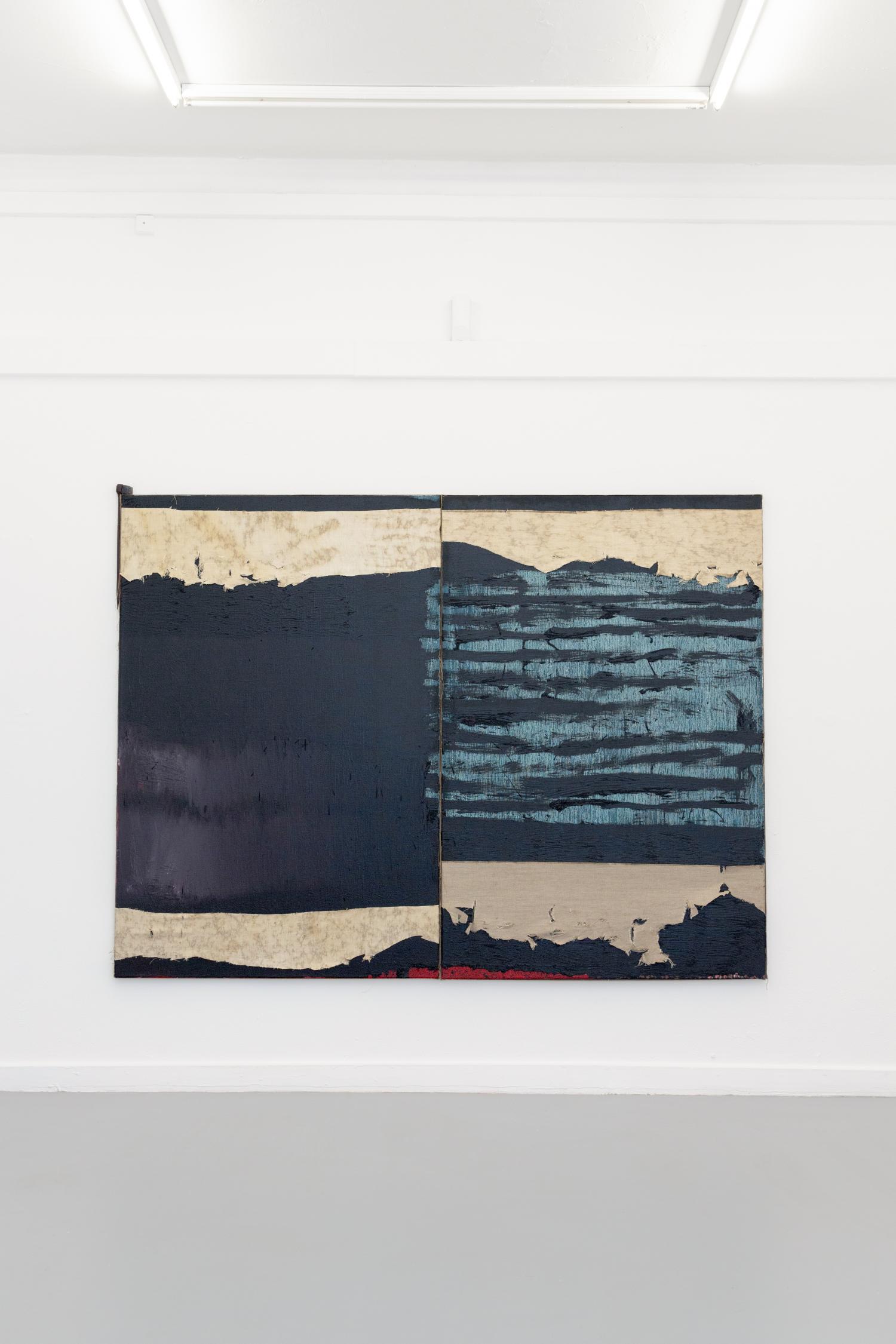 FABRIQUÉ EN ITALIE
, Found object, oil and chlorine on linen canvas, 150x200cm, 2020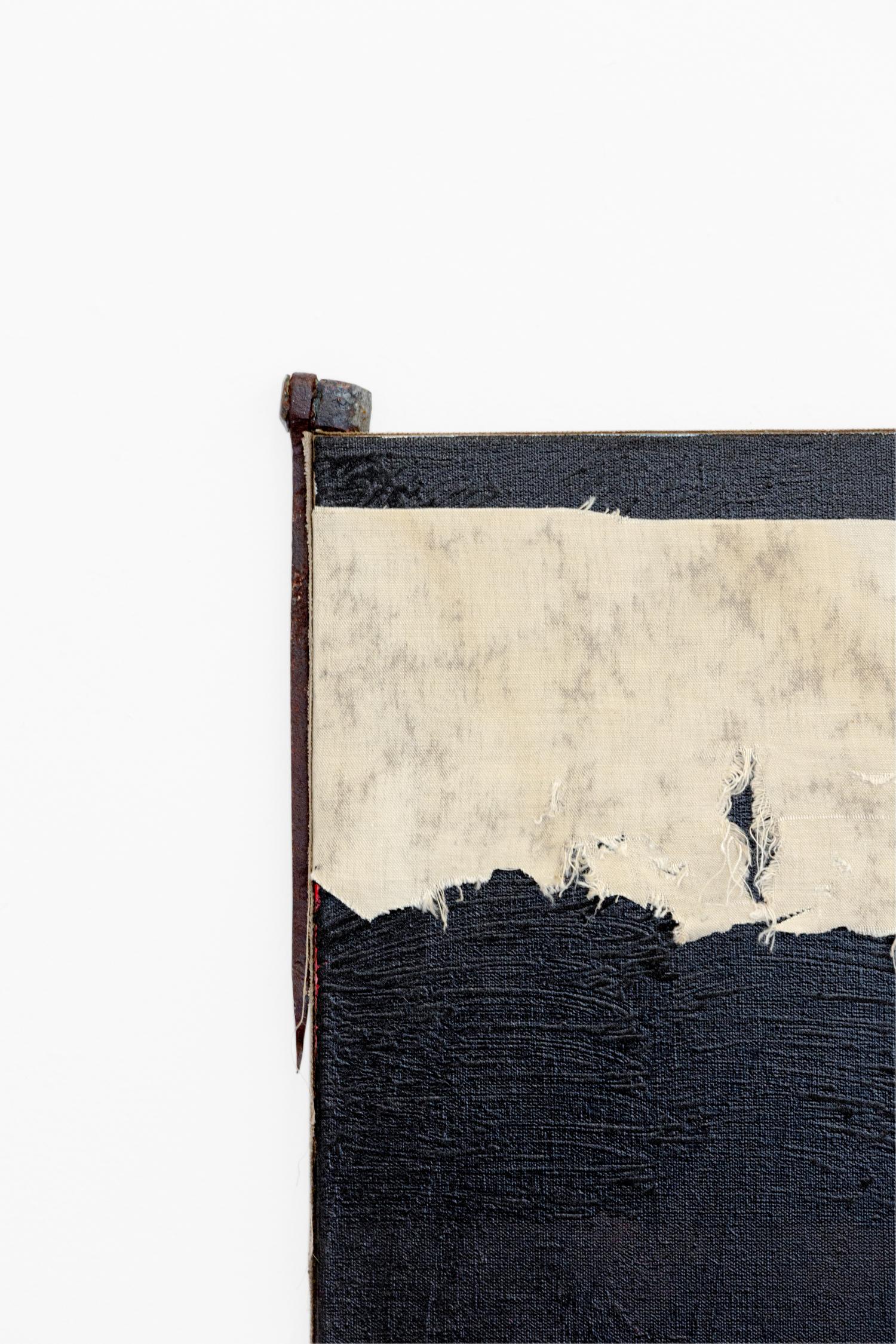 Detail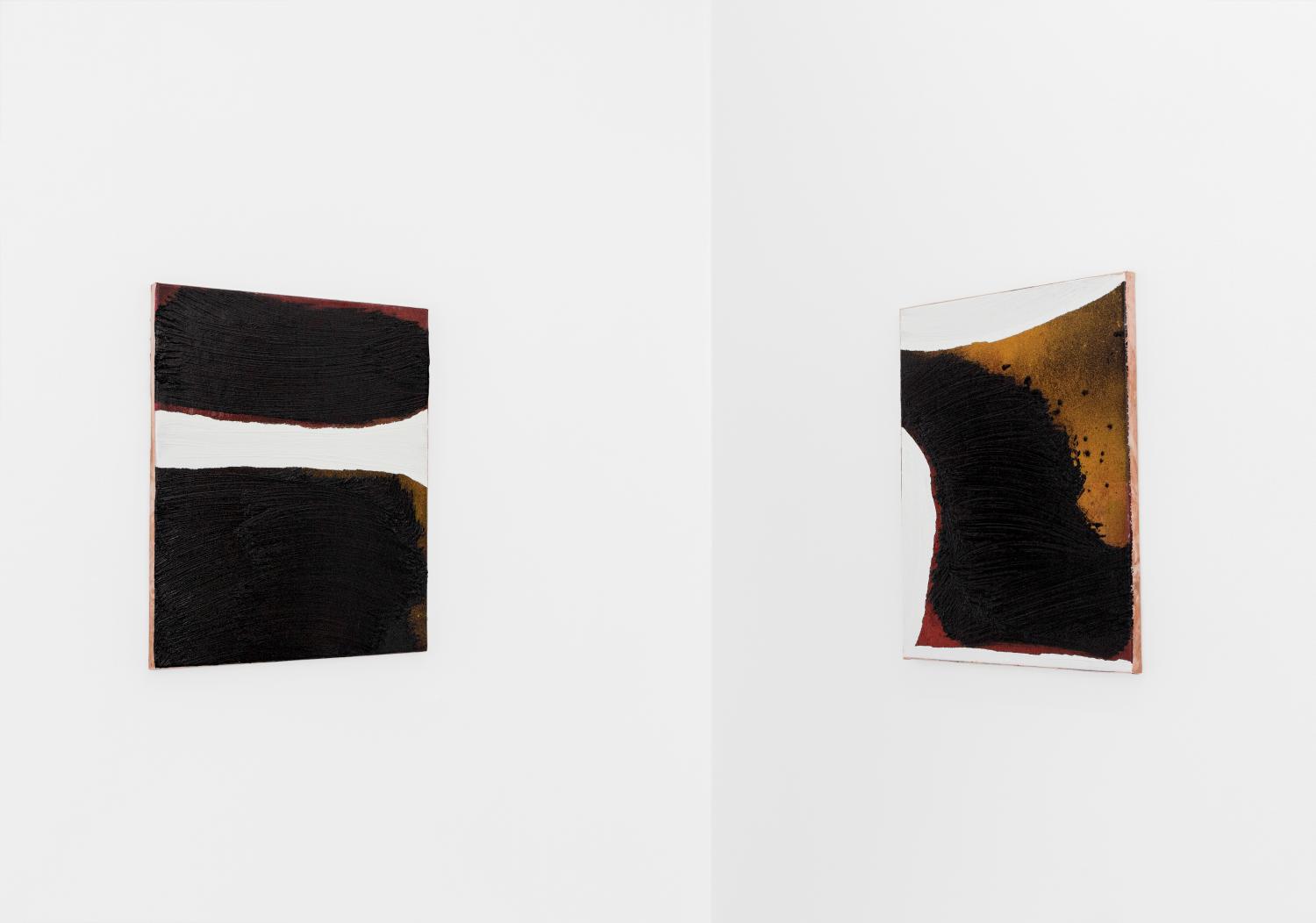 Installation view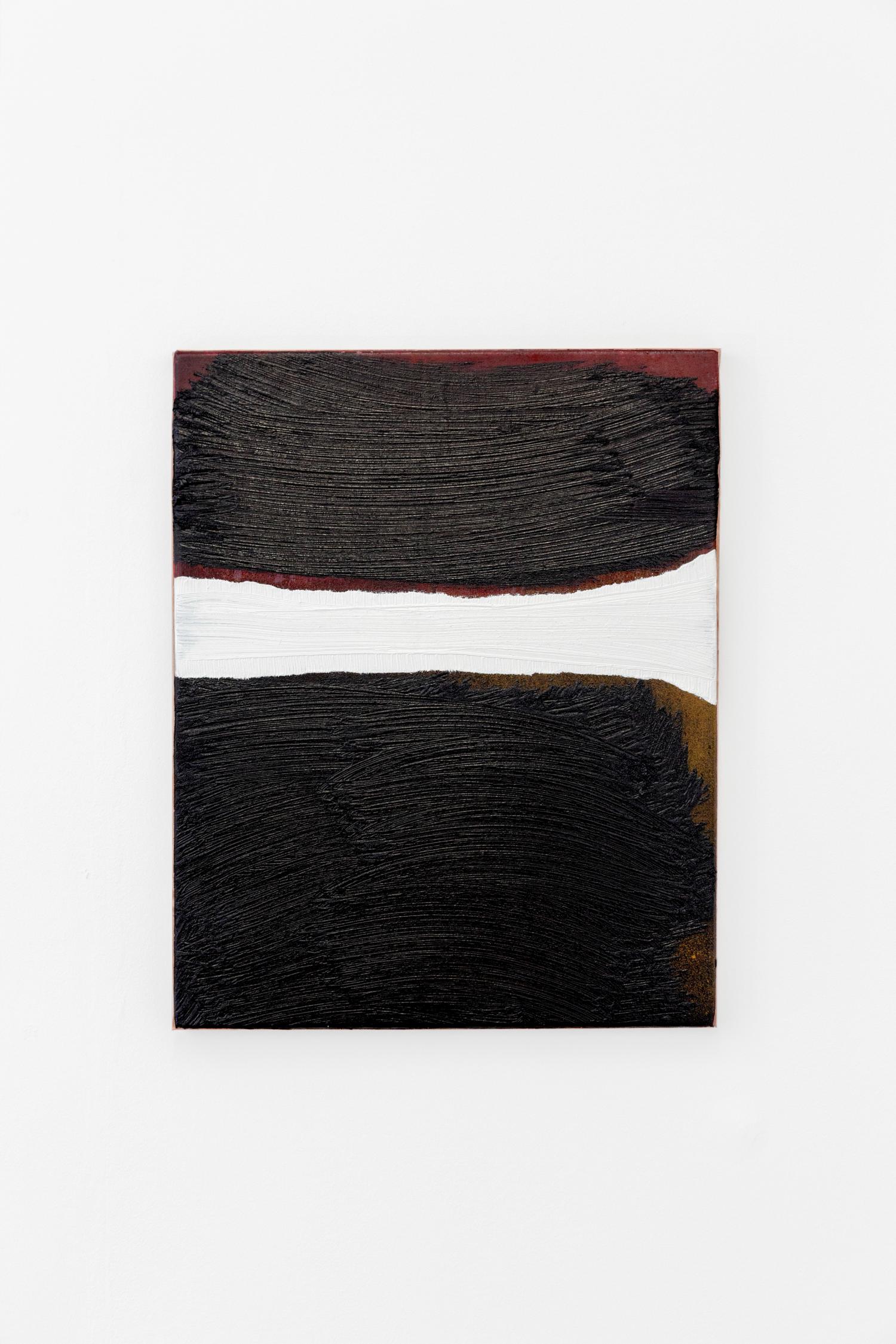 FLEUR DE COTON 1
, Pigment and oil on cotton canvas, 50x40cm, 2020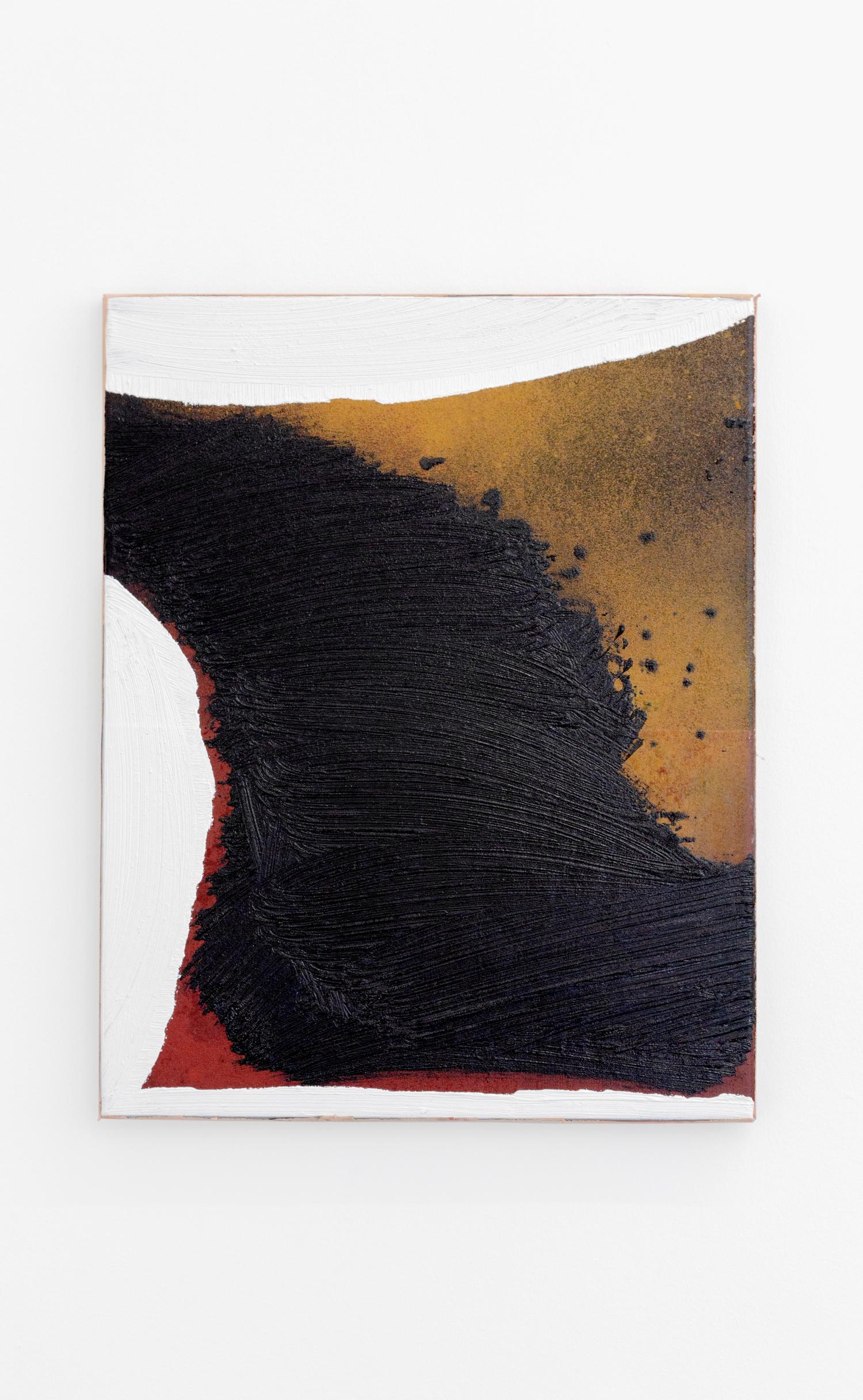 FLEUR DE COTON 2
, Pigment and oil on cotton canvas, 50x40cm, 2020